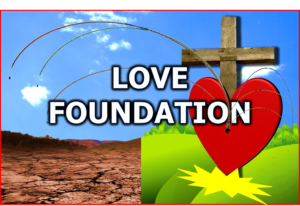 Jesus is our Salvation. He is the most important relationship and priority in our lives! He saves us from Hell; but more importantly, He restores our relationship with Father God; Creator of all things! His love is so great and powerful toward us that He died for Mankind and covered our sins with His perfect sinless blood! God has called families to Himself! He has called men and women, husbands and wives, moms and dads, children and grandparents to Himself to serve Him. Satan has tried to destroy the family because he knows that God desires to work through the family unit to bring a foundation of Love. A healthy family can set a legacy of love that is planted by a mom and dad who love their God and each other and are willing to train their children to fear and love the Lord also. This Love Foundation is powerful, anointed, and God ordained!
There is a Greek word that is found over 100 times in the New Testament that brings our focus to a great need in 2023: "Oikos". It means family or household. The family has always been positioned in Scripture to bare the message of God. From Abraham, Isaac and Jacob (family), to Noah and his sons and wives in the Ark (Family) to Joshua who said in Joshua 24:15 "…as for me and my household, we will serve the Lord." In Acts 16:31 Paul and Silas declared to a frightened Jailer: "Believe on the Lord Jesus Christ, and you will be saved, you and your household." Jesus said to Zacchaeus in Luke 19:9, after eating with him and after Zacchaeus confessed his sins: "Today salvation has come to this house…" There is an overflow of God's love when the family is strong and most importantly, dedicated to God. When they seek God's will. When they fear the Lord. When they worship together, pray together, and get involved in Kingdom ministry together! I believe that most people underestimate the powerful potential of what this looks like to the world and especially to God! This overflow of love starts with the husband and wife relationship or mom and dads faithful commitment to God and to each other. The Family, ordained by God, can be a Love Foundation that is indisputably effective in showing God's Word at work. This in turn, bears the message of God from generation to generation. Deuteronomy chapter 6 verse 2 and 7 prove this. 2 and you and your children and grandchildren must fear the Lord your God as long as you live. If you obey all his decrees and commands, you will enjoy a long life. 7 Repeat (God's Word & His ways) again and again to your children. Talk about them when you are at home and when you are on the road, when you are going to bed and when you are getting up.
This year, as we commit to Speak life + Live the Live for Jesus; let us take God's message of SALVATION to households! With God's message on our lips and in our heart; it is time for Grace FAMILY Fellowship to target the Family again with the Gospel of Jesus Christ! This will be a year of Revival! Pray and Agree in this with me, in Jesus name!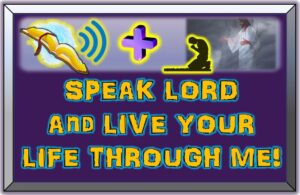 Our Calendar year Theme at Grace Family Fellowship is: "Speak Life + Live the Life". And there is one thing I can confidently say! We need more individuals, more families, more leaders, more men, women, boys and girls in America, standing up for the LORD. There is an overall disdain for God in our American culture. It is on display in almost every television show or streaming service and in the news! Sadly, entertainment is not for entertainment anymore. It is for indoctrination. The Anti-Christ spirit is becoming more and more brave in America. This evil does not try to hide behind pretense or shy away from speaking up. Tragically, the exit polls or opinion polls now indicate that the masses are with this Anti-Christ spirit agenda. Its plan is to program people, who do not have a strong relationship with Jesus Christ, to be against everything that would please God. The most appalling part of this is how easily people are falling in line with such a demonic agenda, and they do not even realize its' source! BUT HEAR OH PEOPLE OF FAITH! Please do not be deceived! This God hating culture has avalanched into every part of society. This did not happen overnight. From prayer and the Bible being removed from schools, including colleges and Universities; students of all ages are *"subtly" now the disciples of satan himself. God's word warns us about all this in multiple location in scripture. One of those is in Second Timothy 3. All of this is good, but take a look at verses 1 & 2: "You should know this, Timothy, that in the last days there will be very difficult times. 2 For people will love only themselves and their money. They will be boastful and proud, scoffing at God, disobedient to their parents, and ungrateful. They will consider nothing sacred." It goes on to say that people will hate what is good. And that they will use clever ways to win people over to their side. It speaks of an inability to know the TRUTH and having depraved minds! (See Romans 1:30) Wow! So, the question is, what does God teach us is the solution? Again. It is for the people of faith to speak up! Speak truth! Speak Life! But also be anointed of God to be salt and light! To be filled with the Holy Spirit and be His witness! In other words, LIVE the life! The plus indicates that we are not on our own! We have the Holy Spirit! And in the Pentecostal Holiness church and like-minded denominations that still value Holiness, we have each other! So, as you make your new years resolutions, ADD (+) an increased determination to Speak the things of God more often to those around you and to LIVE it!