– Revival Night with Rev. Mike Bryant, Wednesday, May 25th at 7PM.
–

May 29th Movie Night: God's Not Dead 4 "We the People" 6PM
To Read our New Monthly Newsletter Click Here: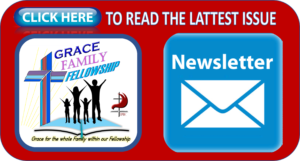 GO LIVE

TO WATCH AND INTERACT WITH OUR WORSHIP SERVICES: ON

SUNDAY MORNING

AT

10:30AM

AND ON

WEDNESDAY NIGHTS

AT 7:00PM
TOO WATCH OUR SERVICES LIVE CLICK BELOW:

You can also Click here to go directly to the Online Guest Card.

We desire to connect with you. Thank You
Devotional Book

Don't miss out on these wonderful daily devotions that will help you in your daily walk with the Lord.

Our Church family have enjoyed these for years now. We also use these as an outreach in our community. We deliver these to people in Jail and offer them free to some businesses in our area.
Help us continue to provide these free for individuals in jail by subscribing for just $20.00 a Year. Click on the picture to subscribe.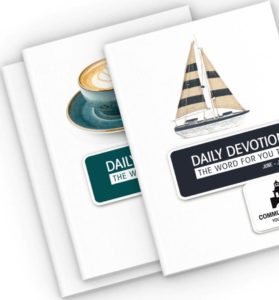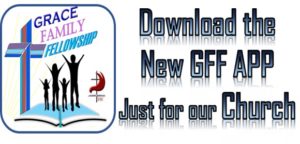 Go to the APP store for iPhones and down load the "sharefaith" app then just search in the app for "Grace Family Fellowship"
Go to the Google Play store and just search "Grace Family Fellowship" and download the GFF church ap
p. Then enjoy!
"Blessed and Highly
Favored in the Lord"
We have all heard the phrase and greeting: "I am Blessed and Highly Favored". It comes from Luke 1:28 when the Angel of God appeared to Mary and gave her a SPECIFIC message of blessing and favor. But according to Ephesians 1:3, those in Christ, are also given a specific blessing from God: "every spiritual blessing in the heavenly places". Wow!

Before you can understand how you are
blessed and favored, you must FOCUS on God and
His Living Word!
As there is the temptation to be worried, stressed, and overwhelmed by the changes going on in our daily lives and in the world, God would have us to live in His Rest and Peace! These are just two of the many ways God will bless and favor those who Focus on Him.
– Ephesians 1:3

"All praise to God, the Father of our Lord Jesus Christ, who has blessed us with

every spiritual blessing in the heavenly realms because we are united with Christ.

"
If you and I remain focused on God and His living Word, we can know supernatural blessings and favor from God, in every area of our lives. This does not come without effort on our part…we must walk with God and in His word; determined to live out His promises! But with the Holy Spirit's help, we Can and WILL experience His Blessings and Favor!
Address:24093 NC-903, Robersonville, NC 27871
Phone Number:(252)795-4272
Email:GraceFamilyfellowshipPH
The information on this site is the property of Grace Family Fellowship. No broadcasting or duplication of any sermons in public form are allowed.
CONNECT WITH US
Join our social outreach