Children's Christmas Play: Wednesday, December 15th. 7:PM
Adult Christmas Cantata: Sunday, December 22nd. 10:30AM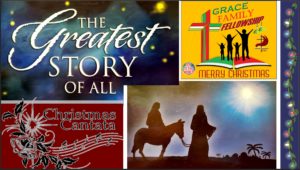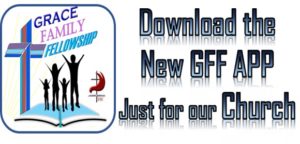 Go to the APP store for iPhones and down load the "sharefaith" app then just search in the app for "Grace Family Fellowship"
Go to the Google Play store and just search "Grace Family Fellowship" and download the GFF church ap
p. Then enjoy!
Click the Picture to read a prayer archived from this years Prayer 31 in October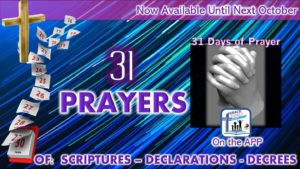 All During the 31 Days of October, we agreed in prayer concerning
1. Combating Spiritual contentment and complacency.
2. Praying for each of the 50 states in America.
3. Praying over Ministries of our church
4. Praying over our leaders.
5. Praying Declarations of Faith and Decrees of Victory in Jesus.
2019-2020 Emphasis Theme:
"Do Not Grow Content Where you are Spiritually."
Be determined to continue growing in your own personal relationship with the Lord, so you can avoid falling prey to the warnings Jesus Himself gave the church.
Jesus said that in the Last days:
– "The Love of Most would grow cold (Matt. 24:12.)
– "There will be a great falling away…"(2 Thess. 2:3)
– Many Christians will become "Lukewarm".(Rev.3:16)
– Jesus even asked: "When I return, will I find faith on the earth?" (Luke 18:8)
Address:24093 NC-903, Robersonville, NC 27871
Phone Number:(252)795-4272
Email:GraceFamilyfellowshipPH
The information on this site is the property of Grace Family Fellowship. No broadcasting or duplication of any sermons in public form are allowed.
CONNECT WITH US
Join our social outreach