The God who Never Changes

:
A BLOG on my thoughts from Week two of Behold Your God – The Weight of Majesty.
The Wow Factor – A Beginning thought:
Imagine how frustrating and pointless it would be to live a decade pursuing God and Him reveal Himself to you; And then Him CHANGING ON YOU!??
I started out thinking, okay, this is an easy one. I know God does not change. We are told in Malachi and Revelation etc… and Hebrews 13:8 where it said: "He is the same yesterday, today and forever.
But after Day 1 of Week 2, I am in awe of how important this attribute of God is. So much about God hinges on His Immutability (The God who does NOT change). Just think of His Love…I'm glad He does not Change His unconditional Love for me when I let Him down. I'm glad His Grace and Mercy toward me does not become fatigued as I struggle to grow my roots deeper in His truths.
I agree with the Workbook, "Humanity desperately needs a God who cannot be modified, altered, or adapted." Page 27
An Amazing Word from God

:
As we were digging into this marvelous meal in Malachi, I am moved to Worship and Praise God! Even though God's people have shifted and turned away from God in different ways through the generations, God has never shifted or turned completely away from His people. "He has freely made promises to them and freely kept those promises." "Jacobs's family (God's people) always changed–But nothing they did, right or wrong, can alter the covenant-faithfulness of God." When they turn away from Him, His call to come to Him remains firm (like the prodigal son). So when we return to Him, He promises to meet us as we return. He even promises "I will return to you." – Page 34
What a Wonderful and Faithful God
As a Christian today, God's plans for you have not changed! "…NO changes in situation–your family, your job, your home,your health, your church, or your nation–can alter these plans" (even a pandemic!). Pg 35

This is such a wonderful promise to consider. I know if you read through these first few days of Lesson 2 and the verses and scriptures, you are encouraged too. If you would like, share in the comments at the bottom of this page what the Lord is speaking to you. Remember others can read it also.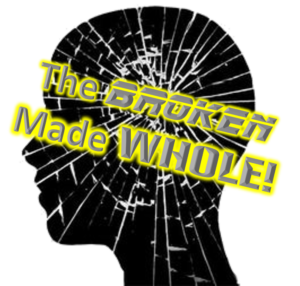 Our world is hurting! And a hurting world creates broken people. I have personally never met anyone, who has lived very long, who did not have some brokenness in their life. But I have also never read a Christian Bible that failed to point to the solution! Jesus!
Not a cliche – but a powerful Name that can bring Powerful results. Just add faith and a lifestyle surrendered to Him and there is Nothing God cannot do! Isaiah 61:1-2 says:
"The Spirit of the Sovereign LORD is on me, because the LORD has anointed me to proclaim good news to the poor. He has sent me to bind up and heal the brokenhearted, to announce that captives will be set free and prisoners will be released from darkness. To proclaim the year of the LORD's favor and the day of vengeance of our God, so comfort all who mourn…"
Jesus quoted part of this in Luke 4:18-19, because He was the fulfillment of this scripture.
God has designed us for His purpose. Yes, sin messed things up, but God fixed that too by sending His Son Jesus to live among us, teach us of the Kingdom, die for our sins and then resurrect victoriously over death, hell and the grave, & prove our blessed hope!
But what about now? You have been dealing with the Coronavirus/pandemic… you may be struggling financially, dealing with loss, sick in your body, battling with daily pain, worried about your family, fighting temptations, terrified by anxieties and/or depression issues, living with past mistakes, battling to keep your faith or spiritual disciplines strong…

The list could be endless! How can God expect you to rise to your fullest potential with so many things pressing you down? Here's what the LORD says:
#1. He has given us His promise that though we will face trials and tribulations on this earth, (John 16:33) Jesus said He had overcome the world so we could one day overcome. God has promised to be with us always, even in the battles, fights, storms and fiery trials! (Deut. 31:6; Joshua 1:9; Isaiah 41:10; Matthew 28:20).
#2. God has given us His Holy Spirit to live inside of us (1 Corinthians 6:19;
1 Corinthians 3:16; Romans 8:11). If we will walk by the leading of the Holy Spirit and Holy Scripture, we will be strengthened (Read Psalm 119). God literally offers His presence to us! Emmanuel! He will comfort us, fight for us, give us wisdom, and heal us from the inside out! Your life will even bare life fruit's that are a result of His Spirit (Galatians 5:22-23). These are all things God promises us if we will walk in Him.
#3. God will anoint you! Our Father does not just anoint His Son Jesus. When He anointed Jesus, He was making provisions to anoint you too! I love Acts 10:38 "

God anointed Jesus of Nazareth with the Holy Spirit and with power. Then Jesus went around doing good and healing all who were oppressed by the devil, for God was with Him."

God will anoint you! God will empower you! God is with you! The devil really has no chance UNLESS we forfeit these promises from God! If it was done for Jesus, it is the Christian's also: Ephesians 1:11,14; Romans 8:17; But this does include suffering. Anointing is developed in our lives by a mix of ingredients that includes our own experiences and pains, our hard lessons learned, and God placing upon us and in us His Holy Spirit. It is a mix of the natural meeting the supernatural! It is a mix of the beautiful and the ugly! It is beauty coming from the ashes!

Well, that is enough for now. Meditate on these 3 and we will be sharing more with you as the year unfolds…God willing! Also check the Home page that contains the New Theme Emphasis and Scripture for 2020-2021. I love you and am praying for you!