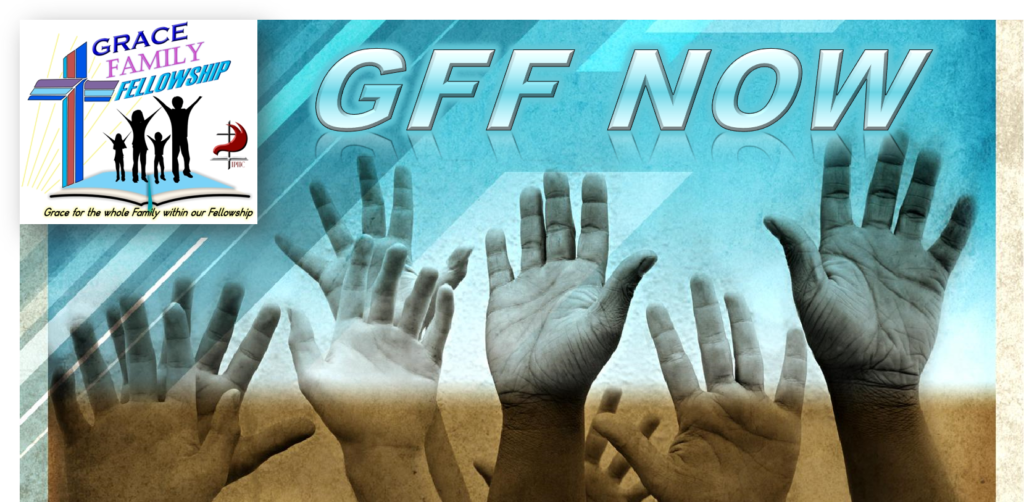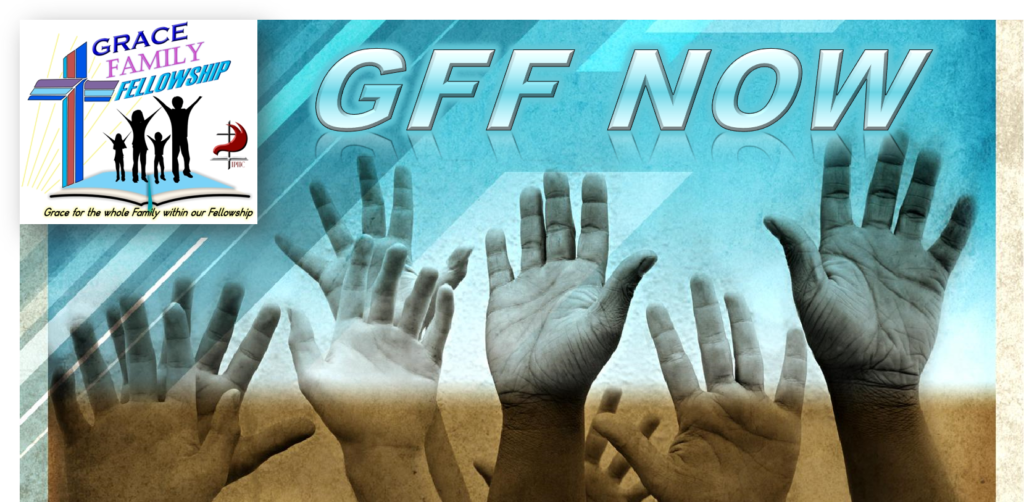 Welcome to the GFF APP. Below you will find out what you can do here.

ENJOY!
We just finished our Annual prayer 31 during the month of October 2019. But thanks to the Website and this App, you can have access to these 31 prayers of Scripture, Declarations, and Decrees anytime you desire. You can read them or listen to the audio. Just follow the link below. They will be available until the Next Prayer 31 in October of 2020. Be blessed!
Now is the Time to rise up and BE THE CHURCH.
This is an App designed to resource you as a Christian and warrior for Christ. Here you can:
1. Access Devotions that will encourage you! May I suggest starting with the Video Devotion entitled: "Sermon to Satan". (Click on "Resources Just For you" under menu then click on the "Video Devotions" banner)
2. Give your Tithe or a Special Offering or Missions securely. (You need to set up a FREE account by providing an email, password & link a Checking account; it will ask for address, state and zip. Then click payment method under my account – There will be a pull down menu for you to select what fund you want to give toward ie: Tithe, Building fund, Missions etc.. – Under "Special Offering" there will be another pull down menu to select Children's church, Next Level Youth, Men's or Women's ministry etc.)
3. *****UPDATED****** THE CALENDAR FOR 2019-2020 Has been updated to include all known dates and events (some tentative) from June 2019 through June 2020. Please let sis. Elaine Stalls, our church Office Manager, know if you have a date that we need to include. Thank you!
4. *****UPDATED***** NOW THE YOUVERSION tab can be clicked to take you directly to Each Sundays Sermon Event, where you can follow along with Pastor David, with the sermon outline, in REAL TIME. If you are logged into your You Version Bible app, you can even add your own notes under Pastor David's notes.
– Click YouVersion to open the YouVersion Bible APP on your Phone or Tablet. (You will need to download the APP from App Store on iPhone or Google Play on Android phones FIRST.) Set up a free account with YouVersion, if you have not already, and then you can join in on Sunday Mornings Grace Family Fellowship Events and follow Pastor David's outline.
5. *****UPDATE****** You can read the latest PASTOR'S BLOG entry by clicking the banner on the home page. There is now a page 2 beginning in October 2019. to go directly to the newest post, click here
6. Read the ESV (English Standard Bible) or KJV Bible right within our APP – click the mic and the App will even READ the selected chapter to you.
7. Access the Audio of a Sermon and Pastor David's Notes to the latest Sermon. Click "Resources Just for You" tab, then click the "Sermon's" banner: then click on the sermon you desire to listen to. The first banner will be the newest Message.
8. Click "Right Now Media" to go to the Right Now Media webpage. As a member of GFF, you can receive a free account to access 1000s of videos and Bible studies, or catch up on ones you have missed during Christ Connection. (If you desire access to Right now Media and do not have a username and password, please let us know so we can send you an invitation through Email.)
9. Those who participate in the "Deeper in the Kingdom" Revelation Study we are doing on Wednesday nights and who may have missed some answers on your student sheet, can click the "Rev. Student Sheet Key" tab and find last Wednesday Nights Answers. 🙂
10. If you are a Teenager, you can find out what is coming up in your ministry too, through Next Level Youth.
11. GFF NOW, which is the Tab you are in right now, under "Home" – will be your "go to" page to find out what is happening RIGHT NOW at Grace Family Fellowship. You can check back here for the "pastor's blog", updates on Events and announcement, checking to see if Weather has effected church schedules and things like that. Blessings to you! I love my church family!
Read more...
---